Well, it's that time of season again. Kendi Everyday spearheads the 30 for 30 challenge every 3-4 months, where bloggers (or the everyday chick!) choose 30 items from their wardrobe to create 30 distinct outfits over 30 days. Accessories don't count, which is great, but shopping is also banned during the challenge (nooooooooo!). First day is tomorrow, so here are the 30 items in my challenge:
3 Dresses
5 Sweaters/Blouses
6 Tops
3 Cardigans/Blazers
3 Skirts
2 Pairs of Jeans
5 Pairs of Shoes
Now, if you're doing the math, that's only 27 items. The reason is, 2 of the items are coming in the mail and, admittedly, I forgot to include one of the cardigans. So...here are the rest:
Alice + Olivia Danny Tank Dress - This came in the mail a size too small so I'll be waiting for an exchange!
Anthropologie Undisclosed Stitch Shorts - expected delivery on Wednesday.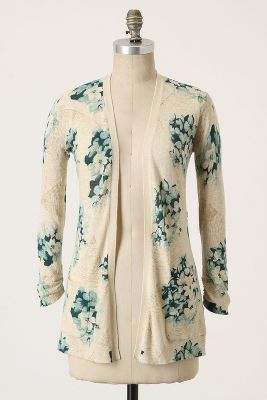 Anthropologie Dwarf Quince Cardigan - I just forgot to include this in the photograph :P.
Well, that's what I'll be wearing for the next 30 days! The one exception is on June 26th, which is one of my oldest friend's wedding days. While I like fashion challenges, including a bridesmaid dress in my 30 items is not what I had in mind. Sooo..I'll beg for your forgiveness in advance for that.
Wish me luck! Thanks for stopping by!