Let's take a look at what's on my Anthropologie wishlist this season...
This would be amazing with shorts, leggings and all sorts of shoes. The cowl neck detail is a nice touch.
Skylark Blouse
, $88
I love the simplicity of this top. It could stand alone in the summer and be layered under all sorts of things in the cooler seasons. Totally looks slimming, don't you think?
This skirt just looks like summer! You get the coverage, the pinstripes, the fresh look and the neat creasing that comes with Eva Franco offerings.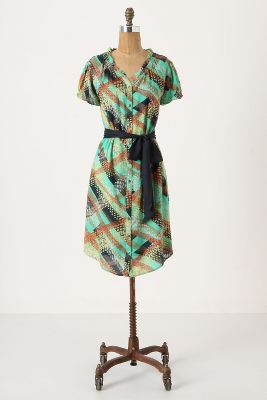 Anthro has really turned me on to shirt dresses. They're so easy to wear alone, as a "shirt", belted, dressed up, dressed down, whatever! And green plaid? Sign me up!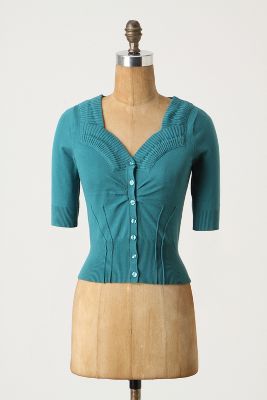 Anadyomene Cardigan
, $88
I love a good short sleeve cardigan, and this teal so great. The sweet heart collar is just a nice touch along with all the piping.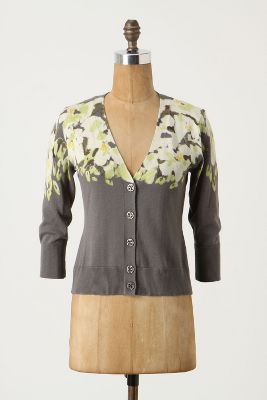 Hanging Gardens Cardigan
, $118
The greenness of this with the grey is totally me and I really just want to get my hands on this on sale.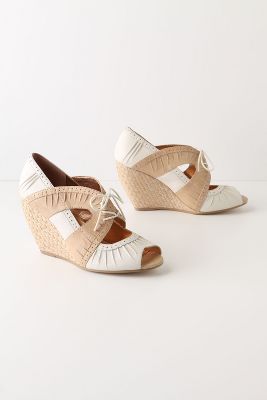 Spectator Espadrilles
, $138
I saw these in the San Francisco Anthropologie a few months ago and I LOVE these. They make you're feet look tiny and I could totally rock these after summer with the right tights.
Who knows if I'll really spring for all these, but a girl can dream, can't she? What are you looking at this season?